Newsight Life and Roots To Rhythm have served a wide variety of clients throughout the Eastern United States, delivering interactive programs and services helping people discover and shift into new ways of being, working, and living.
Newsight Life Clients



Sampling of Recent Clients and Projects

Common Ground / Cindy Nord Center for Renewal (Oberlin, Ohio)
Serve as Associate Facilitator. Co-creator and co-facilitator of recurring Mindful Leadership Program consisting of six daylong retreats delivered onsite over six months. The program series focuses on self-development as leadership growth, gaining a greater understanding of emotional intelligence, communications, and serving leadership principles, and designing action plans to apply new learning in areas of influence.
National Manufacturing Company (name withheld, NDA)
Custom designed a leadership development program aligned to leadership goals and strategic initiatives. The year-long series of interactive workshops focuses on strengthening emotional intelligence, communications, and serving leadership skills. Facilitate recurring programs for new leadership onboards. Develop new program topics to meet emerging needs. Support the development and delivery of an emerging leader program. Provide 1:1 employee coaching.
Licking Park District (Granville, Ohio)
Inner Nature Wellness Series Facilitator. Design and deliver seasonal workshops teaching practices that expand awareness and help form deeper connections to self and the world. Experiences include drumming, meditation, circle discussions, mindful movement, and reflective writing.
Women's Outdoor and Wellness Workshop Facilitator. Programs include Women in Rhythm Drum Circle Workshop, Walking Meditation, and Nature Zentography.

Cambridge Area Chamber of Commerce (Cambridge, Ohio)
Presenter of Embodied Leadership workshops for Leadership Guernsey adult and youth programs.
Custom designed and delivered Moving From Breakdowns to Breakthroughs workshop series exploring relevant topics of burnout, time management, and employee engagement.
Served as Chamber Reading Group facilitator.
Cedar Ridge Behavioral Health Solutions (Ohio)
Provide ongoing bi-weekly Drumming for Recovery programs in residential program settings, helping empower those in addiction recovery to create and sustain the positive changes they want to make in their lives.
Cambridge / Guernsey County Visitors & Convention Bureau (Cambridge, Ohio)
Designed and delivered day-long board retreat to discern and define organizational values and behaviors, and how to activate them in daily work.
Worked closely with board president and executive director to discern and write a three-year Strategic Plan.
Facilitated process to declare and define a long-term Vision statement.
Re-wrote job descriptions to align with organizational Values and behaviors.
Provide ongoing organizational coaching, training, and support.
United Way of Guernsey, Monroe and Noble Counties (Cambridge, Ohio)
Member of Strategic Planning Committee to discern strategic issues and challenges, and define a three-year Strategic Action Plan (pro-bono).
Noble County Family & Children First Council (Ohio)
Served as Parent/Child Mentor Coach helping families in the home improve parenting and communication skills, address specific behavior challenges, and reduce family stress through a strength-based, family-centered approach.
Please continue below for additional clients – organizations and conference events:

Corporate & Group Development Programs
Toni's workshops are absolutely awesome!! She was able to satisfy the needs of my organization, was responsive to group dynamics, and offered superb experiential lessons to propel us into the new school year. Toni tailored the learning experience exclusively for our unique student culture. I highly recommend Toni's workshops. You will not be disappointed.

– Micah Brownstein, Deputy Head of School & Dean of Students, Olney Friends School, OH
Prior to the event, Toni asked about the issues and challenges we were facing as a faculty. She was able to weave these things into our session making the message even more powerful. Thanks!
– Kelly Hunter-Rice, School Counselor, Marburn Academy, OH
Toni was very professional, pleasant and inspiring. She was able to engage the entire team when some were very reluctant to participate. We would recommend her highly.

– CEO, Quality Care Partners, Zanesville, OH
Toni took the time to become familiar with the values and mission our school strives to pass on to our students and incorporated these ideas into the program.
– Martha Chesler, Teacher, St. Benedict School, Cambridge, OH
Toni Kellar has an enthusiasm that is contagious.
– Amanda VonKennell, Teacher, Lowell Elementary School, OH
An excellent, hands-on presentation that encourages team building.
– Upward Bound Resident Assistant, Shawnee State University, OH
I found my edge I was comfortable at, and pushed myself further!
– Jessica Burkhart, RhythmProv! Workshop Attendee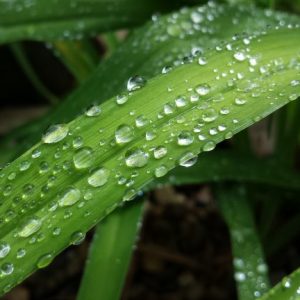 Newsight Life Clients
Organizations



Ohio Wesleyan University
Belmont County (OH) Community Improvement Corporation
Economic & Community Development Institute (ECDI) Central Appalachia
Quality Care Partners
Guernsey Industries
Shawnee State University Upward Bound
Noble Learning Center
Advantage Bank / Camco Financial
Noble County Family and Children First Council
Cambridge Area Chamber of Commerce / Leadership Guernsey
Guernsey County Court of Common Pleas CARE (Court Appointed Recovery Assistance) Program
Common Ground Retreat Center
Columbus Zoo / The Wilds / O.S.U. Consortium
Cambridge / Guernsey County Visitors & Convention Bureau
Cedar Ridge Behavioral Health Solutions
MOV Red Tent Retreat
Guernsey County Family and Children First Council
Dickens Victorian Village
Ohio State University Extension / Leadership Noble
Muskingum College PLUS Program
The Flower Gardens
East Central Ohio Regional Training Center
Guernsey County Children Services
Coshocton County Behavioral Health Choices
Sheboygan (WI) Areas School District
Muskingum County Care Team Collaborative
Cambridge Area YMCA
Guernsey, Knox, Perry, and Ottawa County (OH) Health Departments
Kenyon College
Appalachian Behavioral Health Care
Southeastern Ohio Regional Medical Center
College of Wooster
Olney Friends School
Licking Park District
Faith United Methodist Church, Cambridge
Washington County (OH) Library System
Burr Oak State Park (OH) / Burr Oak Alive
The Carol Hammond Children's Theatre
Interactive Keynote & Conference Programs



Wonderful experience. Probably the BEST session I've attended in the three years I've been coming to the conference. EXTRAORDINARY!
– Participant, Women's Leadership Conference, University of Cincinnati, OH
Outstanding! Something amazing happens when creativity and expression are experienced together as a group. This is a great tool, and a great chance to experience life from a fresh perspective.
– Participant, Early Childhood Mental Health Conference, Cincinnati, OH
Great facilitator. Wonderful session! Bring her back.
– Participant, Women's Leadership Conference, University of Cincinnati, OH
Our group really enjoyed Toni's enthusiasm and energy – she kept our group focused on our purpose of teamwork and unity but with a sense of individuality.
– P.M., Spotlight on Student Services Conference, OH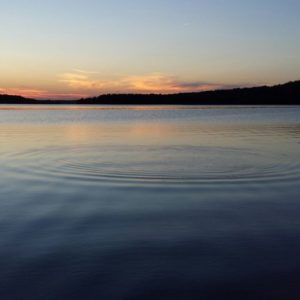 Newsight Life Clients
Conferences



Society of Public Health Educators: Health Educators' Institute Conference
Florida Department of Education Teacher Of The Year Celebration
University of Cincinnati: Women's Leadership Conference
Barnesville Hospital Leadership Retreat
Chautauqua Institution
Ohio Department of Health: Coordinated School Health Conference
Eastern Connecticut State University: Day For Women Conference
Knox County Health Department: Women's Health Conference
Ohio Division Of Travel and Tourism Conference
Chrysalis Emergence Conference
Percussive Arts Society International Convention
Ohio Head Start Association Conference
Ohio Association for Career and Technical Education: Student Services Conference
Substance Abuse and Mental Health Services Administration (SAMHSA) Conference
Personal Development Programs
Toni will start a shift in you. It just happens.
– Director, MOV Red Tent Retreat, OH
What I liked most was seeing the smiles on everyone's faces – you could see and feel the energy in the room.
– Jolene Williamson, Coordinator, Guernsey County Children Services Kinship Program, OH
Toni was so upbeat and inspiring that nearly everyone got involved and came away smiling and uplifted.
– Patty Ullman, President, Southern Hills District United Methodist Women, OH