Newsight Life Public Events
Thank you for stopping by!
Our public events, including seasonal retreats, workshops, and Roots To Rhythm programs, are posted here as they are scheduled. Please check out the current listing of Newsight Life public events and programs, below.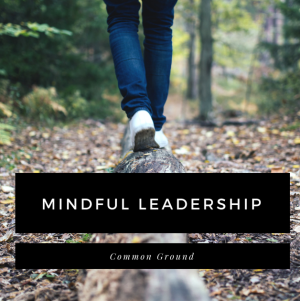 Mindful Leadership Series

New! FREE Online Mindful Leadership Breaks for 2021!

Common Ground Retreat Center, Oberlin, Ohio
Do you find it a challenge to keep your focus on what's essential? Is your connection to purpose clear? Are you showing up in your area of influence — whether that be in your work or in your personal life — in the most effective way?
From the moment we log on or step into the office, we're bombarded with distractions. We can easily spend our days working at full speed yet feel as though we are accomplishing little.
Our Mindful Leadership series is designed to create more focused, productive and engaged leaders. By operating with intention, leaders can make more effective actions and decisions to create the outcomes they truly desire, for themselves and their organizations. The Mindful Leadership Program is a monthly series of in-person sessions taking place at Common Ground retreat center in Oberlin, Ohio, co-facilitated by Dr. Harry Pepper and Toni Kellar, NCC. This series is on hold due to COVID-19.
However, we are hosting FREE 45-minute Mindful Leadership Breaks online once a month through June 2021.
For detailed information and to register, please CLICK HERE.